It's time to discuss the terrifying tales of my next anime review. Yes, I know discussing a horror anime like this one, is meant more for a Halloween activity, but whatever we're doing it now.
Yamishibai was hard to get into, it's not drawn and played out like a regular anime, instead, they almost draw a scene and then move the characters around with invisible sticks (hopefully you understand what I'm trying to say, if you have seen an episode you would know what I'm talking about). Because of that, it makes the stories almost more unsettling, but as I mentioned it can be very hard to watch.
It's definitely horror, and at times really spooky. So if you like that genre you should really check this one out. If you don't have the mental capacity for that type of story, you should still watch it. It will make you STRONGER.
It can be watched on Crunchyroll and every episode is only six minutes in Length.
It's based on Japanese Urban Legends, which can be really spooky sometimes. I mean Japan has come out with some terrifying movies and animes over the years. I expected their urban legends to unnerve me. However, there is some culture difference, and because of that, some of the episodes don't make as much sense, since you don't have the background a Japanese person would have. Those episodes are not as scary, obviously.
For the weird animation it has, they do give us just enough gory to satisfy. This isn't Corpse Party, but it's no slice of life comedy either. There's a little bit of some jump scares, usually people with creepy faces. But I could usually tell when one was coming.
At this moment there are 52 episodes that you can take a look at. I'd say with those numbers, you can simply pick and choose which urban legend you'd like to see.
For a lover of horror like myself I will admit Yamishibai was hard to get into. The drawing style is so different from an anime. But I did finally come back and finished the entire four series and it was amazing. Don't think of it as an anime, but as an experience. With that mindset, you'll fall in love fast. Yamishibai probably isn't everybody's cup of tea, which is why I'm giving it…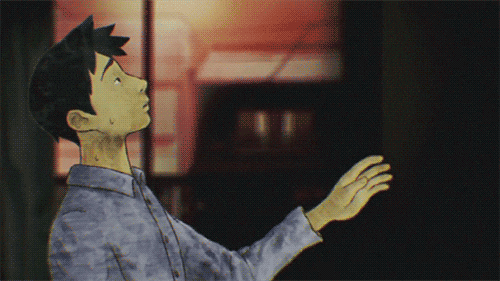 6 out of 10 Anime JumpScares. 
---
Remember to Like and Subscribe and Please Comment Below on what Anime you'd like me to review next!